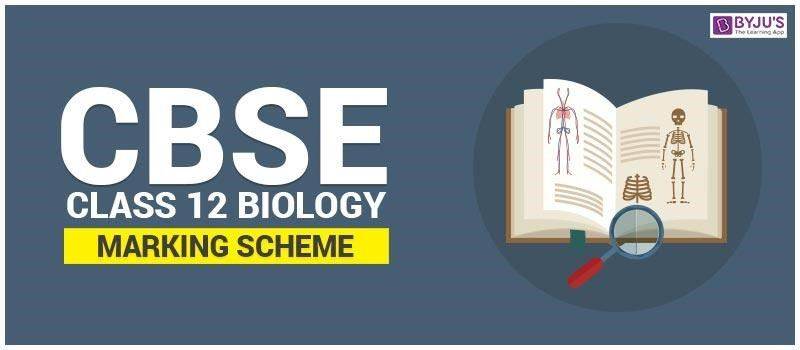 Biology is one of the most important subjects in class 12. Students aspiring to make a career in medical field, pharmacy, dental, etc. should have scored good marks in their CBSE class 12 board examination. The CBSE class 12 biology marking scheme is designed by the Central Board of Secondary Education following certain guidelines.
Marking scheme is the proper division of marks according to the chapter. The CBSE marking scheme provides students with general guidelines to reduce subjectivity in the marking of biology section. The CBSE class 12 biology question paper consists of different questions from the latest CBSE biology syllabus. The questions consist of four sections and all questions are compulsory.
CBSE Class 12th Marking Scheme: Biology
Unit

Title

Marks

1

Reproduction in Organisms

17

Reproduction

Sexual Reproduction in Flowering Plants

Reproductive Health

Human Reproduction

2

Genetics and evolution

18

Molecular Basis of Inheritance

Principles of Inheritance and Variation

Evolution

3

Human Health and Diseases

14

Biology and human welfare

Strategies for Enhancement in Food Production

Microbes in Human Welfare

4

Biotechnology and its Application

10

Biotechnology – Principles and Processes

Biotechnology and its applications

5

Organisms and Populations

14

Ecology and Environment

Environmental Issues

Biodiversity and its Conservation

Ecosystem
Weightage to different topics/content units

Stay tuned with Byju's to get the latest news on CBSE exam along with syllabus, date sheet, sample papers, previous year question paper, and more.