NCERT Books Class 10 All Subjects - Download Free PDF Updated for 2021-2022
The NCERT Books for Class 10 are designed as per the syllabus followed National Council Of Educational Research And Training provides detailed and step-by-step solutions to all the questions relating to the NCERT textbooks. These give invaluable help to the students when they are in need of help with their homework, or even while preparing for the examinations and when learning. These NCERT Textbook Solutions are very helpful for their preparation during the examination. The NCERT Solutions of Class 10 are written by our panel of expert teachers to provide the most well-structured solutions for Class 10 students. The NCERT Solutions are designed simply to help students understand the unit and answer the questions during the board exam efficiently and score well in the subject.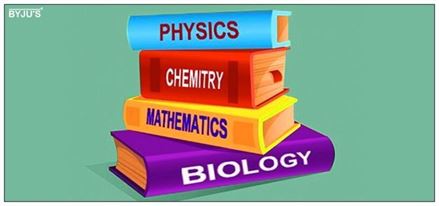 The NCERT Books for Class 10 is provided for all the subjects such as Maths, Science, Social Science, Hindi, English, etc all of them pertaining to the board of CSBE and also those which can appear in the CBSE question papers. For more details about the NCERT books for Class 10, you can access the PDF which is in the below-given links.
Browse NCERT Books for Class 10
NCERT Book for Class 10 Maths
NCERT Book for Class 10 Science
NCERT Book for Class 10 English
NCERT Book for Class 10 Social Science
NCERT Book for Class 10 Hindi
Download NCERT Books for Class 10
Download NCERT Books for Class 10 Chapter wise:
NCERT Class 10 Maths Books Chapter-wise
NCERT Class 10 Science Books Chapter-wise Download
NCERT Class 10 Social Science Book Chapter-wise
NCERT Class 10 Hindi Books Chapter-wise
NCERT Class 10 English Book Chapter-wise
If you have read each and every line carefully and practised every problem thoroughly, you will be able to answer all the 1-mark, 2-mark, and other complicated questions easily and score good marks during exams. The 1 or 2 mark questions mentioned in this book cover the easy to miss topics because usually, we prepare for the comprehensive topics for more marks. The questions mentioned in these books will help you with that. The 5 mark questions mentioned in this book will help you understand the concepts in a detailed way with illustrative examples, which will help you write the answers in exams in your own words too. As we know we get step marks in exams even though the answer is wrong, the problems mentioned in the books have been solved in multiple steps, so that if you remember the steps and still got the answer wrong, no worries in scoring marks in that problem. The NCERT books give an eye on detail for all the study related criteria such as- Customized and complete answers to all the questions in the NCERT Class 10 textbooks The books are well designed by various subject experts It provides easy and quick access in a way of providing solutions as chapter-wise questions and answers. The homework for the students will be made easy with these NCERT Solutions and textbooks The solutions in these books are properly organized in a page-wise and chapter-wise format in order to find the answer quickly In-depth answers are provided for all the subjective questions that make easy to learn and understand each and every subject The Class 10 books and solutions are carefully designed by the experts, which match the curriculum related to CBSE. [FAQ_SCHEMA_START]

Frequently Asked Questions on NCERT Books for Class 10

Where can I get the NCERT Books for Class 10?

Students can find NCERT Books for Class 10 both in online or offline mode from the BYJU'S website. NCERT Solutions book by BYJU'S is the best reference guide for the students to score well in the annual exam. The solutions contain detailed explanations for each and every concept covered in the chapter. Students who find difficulty in understanding the concepts can access the solutions which are available online to get their doubts cleared instantly. The chapter wise and exercise wise solutions are created by the experts at BYJU'S with the aim of helping students irrespective of their intelligence quotient.

Which are the subjects present in NCERT Books for Class 10?

There are 5 important subjects under NCERT Books for Class 10. Maths, Science, English, Social Science, Hindi books are provided along with chapters for each subject. To get a clear idea about how to answer the textbook questions, students can refer to the solutions PDF from BYJU'S. The solutions are designed by the experts in an accurate and systematic manner to help students perform well in the annual exam.

What are the benefits of referring to the NCERT Books for Class 10?

Students who solve the textbook questions referring to the NCERT Books for Class 10 find it really helpful during the exams. The solutions are prepared by the experts in an interactive manner which enables students to have a better understanding of the important concepts. By regular practice, students will be able to analyse the type of questions that would appear in the Class 10 exams. The solutions help students to complete the syllabus on time and also focuses on revision a couple of months prior to the exam.

[FAQ_SCHEMA_END]